How a Simple SEO Strategy
Can Put You Miles Ahead of Your Competitors
We can't argue that SEO is a very important part of the marketing efforts of a business. It holds benefits that other channels don't have. For instance, SEO covers more real estate in search result pages, the results obtained are long-term, and it helps improve the credibility and online authority of a business.
Unfortunately, many business owners fail at SEO because either they don't know much about it, they apply outdated tactics, or the agency they hired simply sucks at it. If you don't do SEO the right way, you won't be able to enjoy its benefits. Even though it might seem cruel, this gives you an opportunity to outdo them and win at the search race.
If you are looking to do good SEO and apply it to your business, you are already getting ahead of the game. Just keep in mind that SEO is not as easy and fast as you may think, but it is well worth the effort in the long run. In this post, I will tell you what you need to get a head start and avoid falling off the track of SEO.
Get to know SEO or at least the basics of it
Take some time and dedicate it to know about search engine optimization. It is important for business owners to be aware of how all of their online marketing strategies work. This way you can't get tricked by every sales pitch sent by a self-proclaimed SEO expert and you will be able to determine how well a strategy is working to make an informed decision as to scaling it, changing it, or shutting it down completely.
If you're down for it, here are a couple of resources that will get you started:
SEO Learning Center by Moz
Why this one? Moz is one of the most reputable sources of content for SEO beginners and experts (including yours truly). If you think of SEO, Moz will be there.
Get started with the Beginner's Guide to SEO and make your way to the Moz blog articles.
Search Engine Optimization (SEO) Starter Guide by Google.
Why this one? Well, it's Google's word on SEO.  Should I say more?
Beware of the internet
Just so you know, not everything found online gets to be real.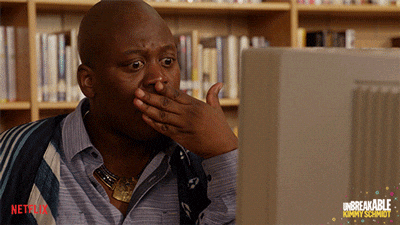 Same way happens with online news, Wikipedia articles, and other forms of content, finding SEO advice that is helpful and trustworthy is not easy. Some articles out there might be out of date (consider it a crime, given that search engines are constantly changing) or completely wrong. Incorrectly applied SEO tactics will end up harming the performance of your site.
In Maile Oyhe's words, former Developer Programs Tech Lead at Google, "One way of corroborating if a recommendation is helpful is to cross-reference it with a documented statement by Google."
Why and how an SEO strategy can help:

SEO must be planned
Doing research to end up only following best practices with no SEO strategy won't help much. It's just like walking down the street and following all the signs without having a place to go. Yes, you might be seen, but you won't get anywhere.
An SEO strategy is important because it gives a meaning to every optimization implemented on the site.
SEO strategies are tailored to your specific needs
Every business is unique, even the ones in the same industry. There will be similar approaches to the services that they provide and to reaching the type of customers that you cater to. But, Businesses are unique to their own identity, to their brand. An SEO strategy, as well as any other marketing strategy, is crafted to highlight the uniqueness of your product/service as well as your brand.
You'll avoid mimicking your competitors
It is known to many that some competitive research is a must for every digital marketing effort. You will pinpoint strengths and weaknesses and you will apply them to develop an even better strategy to surpass the competition.
However, blindly doing everything that your competitors are doing will not set you apart. Again, every business is unique and you don't want to be a follower. I'm pretty sure that you're not interested at all in becoming a carbon copy of those who you are trying to outdo.
You will understand your metrics better
There's a lot of data in online marketing. Impressions, clicks, visits, session durations, bounce rates, sources, channels, mediums, dimensions, segments, conversions, costs, positions, keywords, queries, locations, totals, averages, trends, graphs, tables… phew. A LOT.
And, as it is expected, not all of this data is applicable to your business needs.
A strategy tells you what are the numbers you must be paying attention to in order to properly track the progress of your SEO project.
They exist so you can reach your goals
By definition, SEO strategies are the means by which your business will reach the goals that you and your business seek to achieve. There is absolutely no way around it. Want to accomplish goals? You need a strategy. Period.
Get ahead of your competitors
As you can see, strategies are not just a thing that hangs in there for no reason, they are meant to direct every SEO effort that will be done on your site.
What other benefits of having an SEO strategy can you tell us? Share it in the comments below.
Get private workshops plus exclusive e-mails with highly valued information on